This album contains 30 item(s)






























Make: Martin
Model: Master "Typewriter"
Pitch: Eb Alto
Finish: Silver Plated
s/n: 100322
Date: 1930
Source: www.ebay.com Comment: Typewriters have pearl button touches where other models have rectangular palm keys and the same for left and right "pinky" and octave keys.
This image has been scaled down by 37%. Click image to view full size.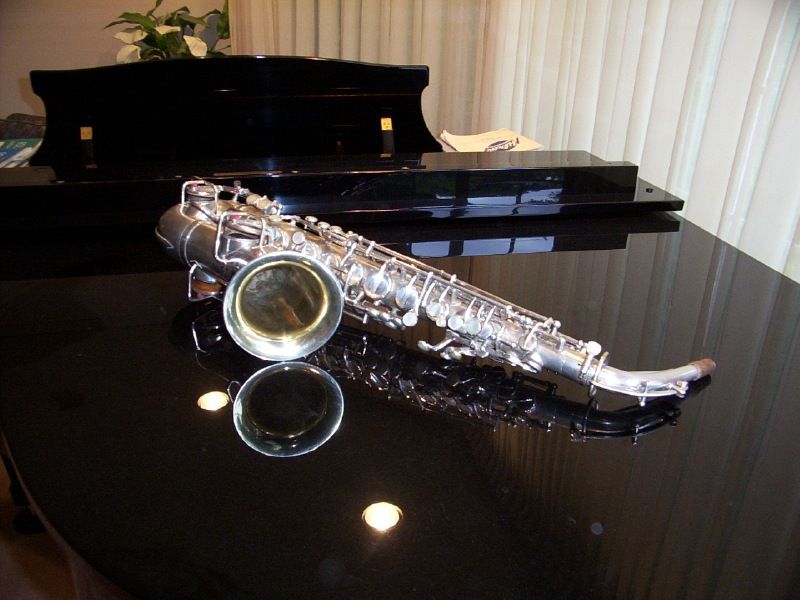 [ Displayed Size: 550 X 375 / Actual Size: 800 X 600 ]