Rare Naked Lady New York Neck 6M Conn Alto
This is the real deal. This rare, straight neck with the double socket tenon connector, called the "New York," neck, on this powerhouse vintage Conn alto saxophone is original and was a 1930's option. Many jazz sax players used this neck instead of the underslung, microtuner necks, including Johnny Hodges. Look at the book "SWING ERA" of 1930's Jazz photos, almost every 6M has this neck instead of the underslung configuration. (I have nifty photos of Johnny Hodges and Willie Smith blowing on it that I will be happy to pass along on request.)
Microtuner necks rob vibrations in those very important first few inches away from the mouthpiece and the old pros knew it. This horn not only has the power and warmth associated with the wonderful vintage Conn saxes, the gradual upward curve of the neck also makes it very comfortable to play and enhances the embouchure.
This is a 1930'S C.G. Conn 6M silverplated alto saxaphone in near mint condition. Satin Silver with Naked Lady engraving. Gold wash in the bell. Beautiful tone, very freeblowing and very loud. (I was told, when I bought, it that it was sold in 1988 by Emilio Lyons at Rayburn in Boston - for whatever that useless information is worth.) Rolled Tone Holes. Swivel Thumb rest. Double Socket so-called "New York" neck , No Dents, No Dings. Bow is perfect. Comes in the Original Conn case which is in pretty good condition, except for one broken but functioning latch. Pads are older but still functional. It could use a new neck cork. It plays well as is. Serial Number #M267XXX
An added bonus is that both left and right hand palm keys have been ergonomically raised with good looking epoxy risers, so it fits your hands like a glove with no reaching for those palm keys. A mouthpiece is shown in the pictures but it IS NOT INCLUDED. (Sorry for the visual mistake.)
I love the horn. Circumstances are the only reason I'm selling it. I'm a pro player and this is a pro horn in every sense. Study the pictures and ask questions before bidding. I'm quick to reply.
Shipping is 20.00 and includes insurance. I only ship to the US and Canada. Foreign bids will be automatically rejected. Zero feedback bidders and those with negative feedback must contact me through email before bidding, otherwise I will reject the bids. No returns, so ask questions before bidding. I respond to email quickly.
Postal money orders and cashier's checks preferred, but Paypal is (reluctantly) okay. I usually ship the same day I receive payment - it will be packed and ready to go. If the winning bidder does not contact me within three days of the end of the auction (as per ebay's rules), it will be put back up for auction.
Thank You For Your Interest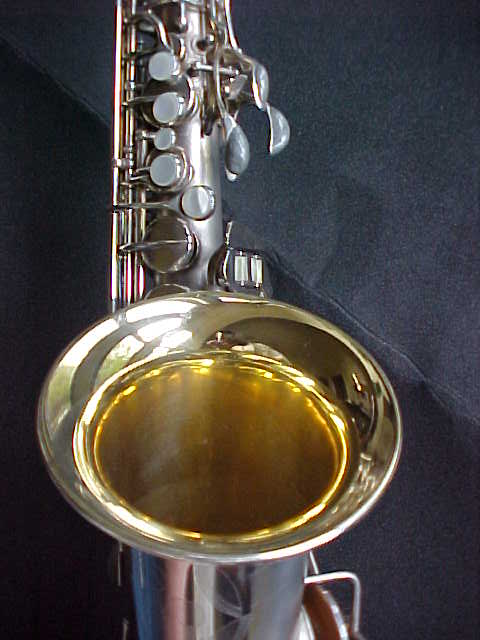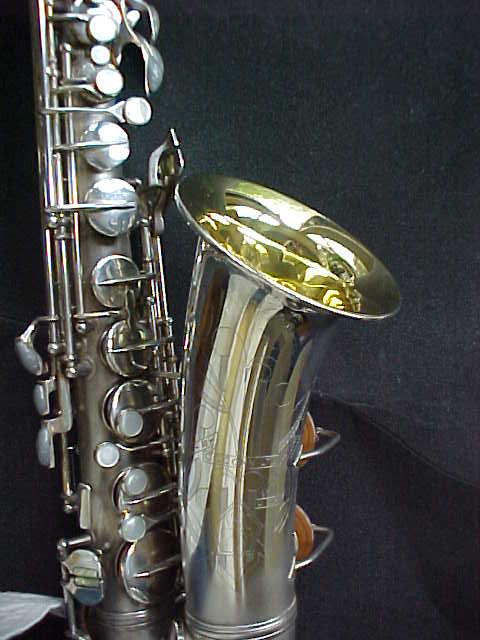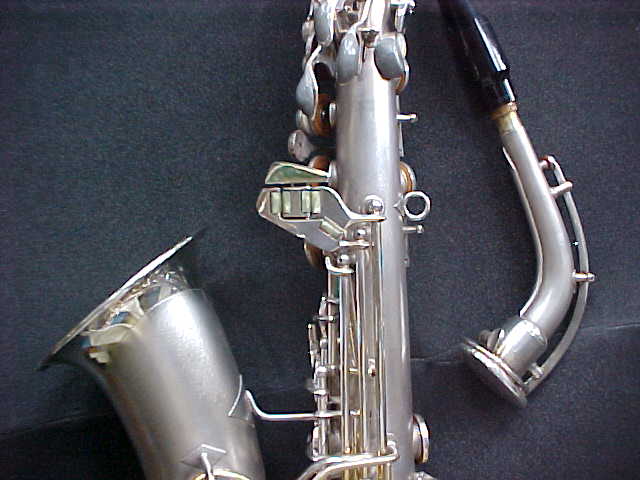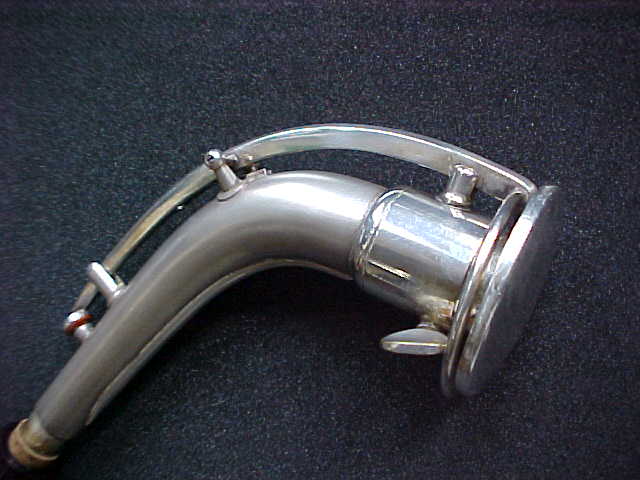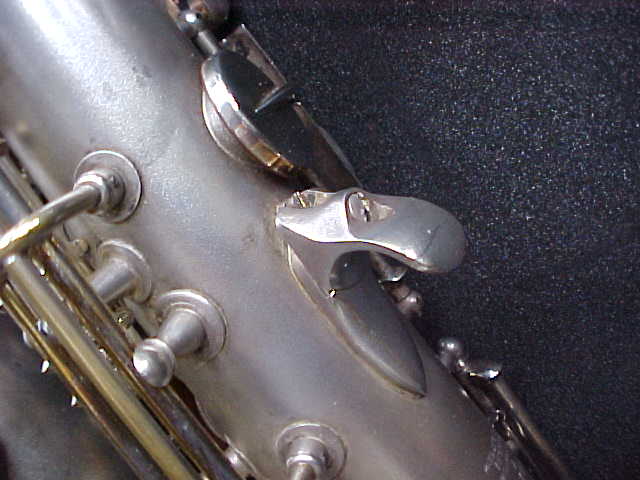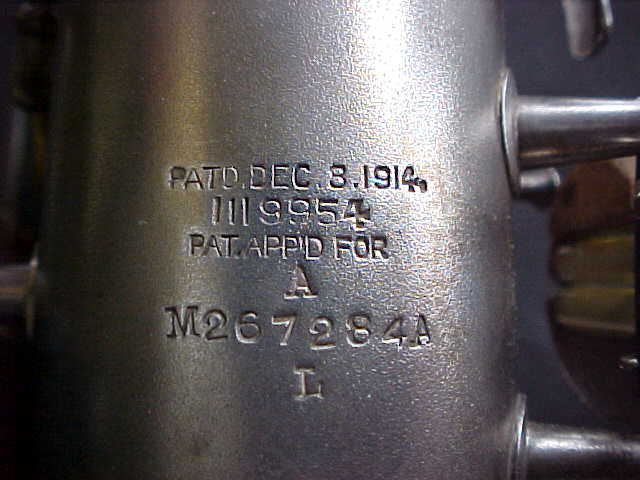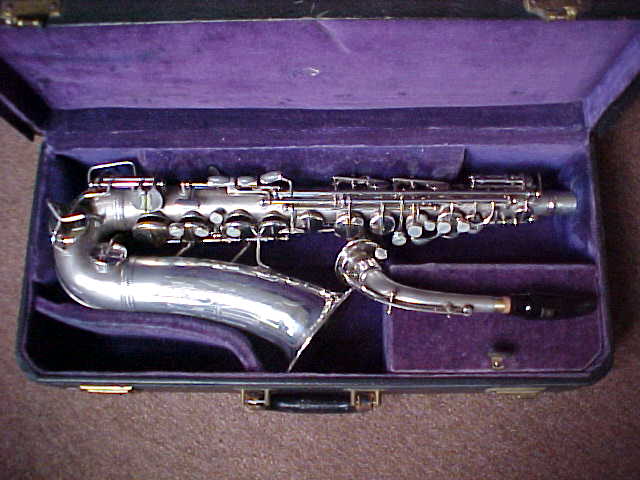 ---
On May-31-05 at 03:17:55 PDT, seller added the following information:This is a transitional model - sorry for the mistake, but it's too late to change the listing since there is a bid on it. I received the following message from a player this morning... "I own a transitional Conn, and It's a bettter playing better intonation alto than any 6m I've played, in cluding the much lauded 6mVIII."
---
On May-31-05 at 09:26:28 PDT, seller added the following information:A very knowledgeable collector emailed me the following: "this horn is well into the era of full blown 6Ms. the 260xxx is the starting point established by those who are the "purists" as the offical starting point for 6Ms and this horn is well beyond that. this is a pure 6M"